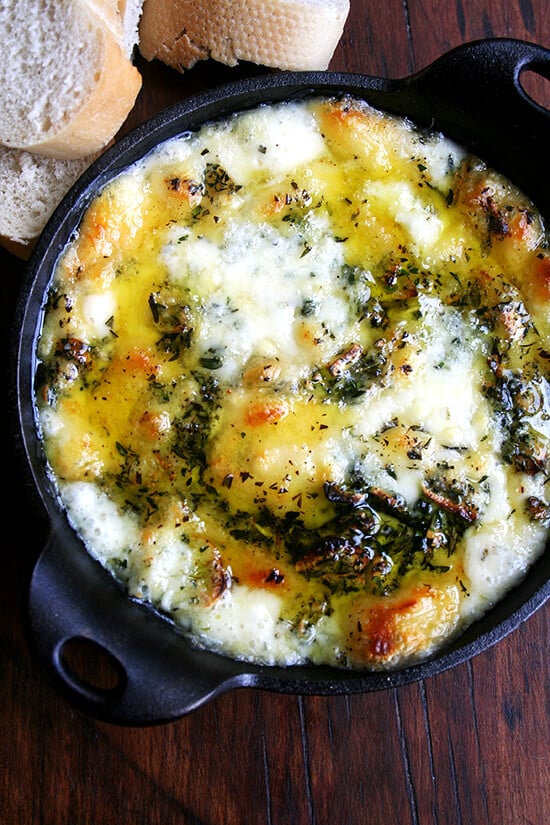 Baked Fontina
from
Alexandra's Kitchen
has been my go to appetizer lately. It is so easy and it not only looks impressive but it taste really fresh. I made it this weekend for my birthday and everyone loved it. I served it with some fresh bread rounds and it disappeared quickly. Recently, I have been focusing on cooking things that have a lot of flavor but not a lot of ingredients. With this baked cheese you can really taste the flavors of the garlic, olive oil, cheese and fresh herbs. Honestly, I could eat this with some fresh crusty bread and a glass of wine for dinner every night.
How come whenever I cook anything it just doesn't look as good as the original? I could blame my
camera on my phone just to make myself feel better.